This year's parades, concerts, fireworks will have to be toned down due to Covid-19. But Malaysians near and far have remained resolute so far by following SOPs set by the Malaysian government. That does not mean we have to stifle the passion and essence of our celebrations!
Find out what you can do to show your nationalism this year with the theme "Malaysia Prihatin":
1. Decorate your space with Jalur Gemilang
Flags are a powerful and obvious way to celebrate Merdeka. There's no more apparent way of showing your love by displaying the national flag on your front porch, door, office cubicle, or car with mini or even mega-sized flags.
2. Support patriotic-themed events
We're all hit – HARD with the pandemic and economic depression. In fostering community spirit and camaraderie, initiatives such as #KitaJagaKita and #SapotLokal have encouraged people to volunteer, raise funds, and provided an avenue of positivity and income for those impacted.
3. Join Merdeka sales
Retail brands and restaurants are all racing to give customers the best of deals and promotions from August until September. It's also the best time to #BuyMalaysian and support your favourite local brands by buying and giving them the occasional shout-out across social media.
4. Dress with flag colours / inspired design
Low-key want to show your patriotism? Dress in red / blue / yellow / white or a combination of the four colours! It's fun and you can get as creative as your imagination allows in your visual self-expression of what Merdeka means to you.
5. Cuti-cuti Malaysia, but make it SOP-compliant
Malaysia's rich and colourful history makes it perfect for locals to explore and appreciate especially in a time where only domestic travel is allowed. Besides Dataran Merdeka (KL), other landmarks such as Fort Cornwallis (Penang), and St.Paul's Hill (Malacca) serve as a part of Malaysia's history and can be visited – just remember to mask up, bring your hand sanitiser, and do contact tracing at each premise entry.
6. Enjoying patriotic songs
Although some authorities have classified choral singing in an enclosed space a high-risk activity, you can always belt out the tune in your own respective homes or even over an online karaoke session with friends! Other than our national anthem, you'll find tons of playlists with Merdeka-themed songs such as Ella's 'Gemilang', Sudirman's '31 Ogos', and more – all have withstood the test of time and have become anthems in their own right.
But really, the most patriotic thing each and every Malaysian could do now is to play our part in breaking the virus transmission and supporting fellow Malaysians during the good and bad.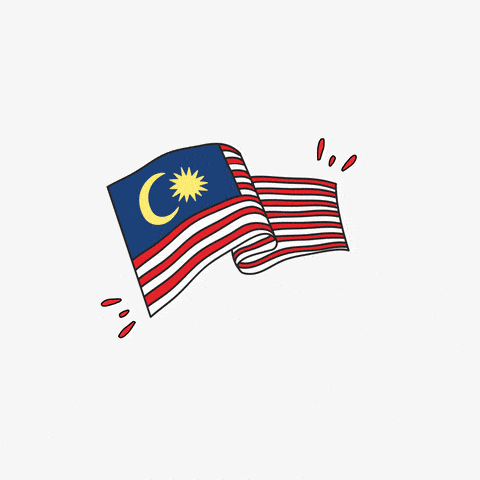 On that note, BuyMalaysia would like to wish all Malaysians Selamat Hari Merdeka 2020!